Brian Rock has a heart for people, also a heart for making great pizza. The Chicago-area Army veteran has launched the Elevated Pie Company. Currently it's a pop-up pizza kitchen using his red 1983 Chevy pickup with a wood-fired pizza oven mounted in the bed. And Brian has a dream to get a full-size food truck for his business, and also his side project, which is traveling to the scene of disasters, because, "we all need help sometimes and if I can help people in anyway I can, I'm going to."
What got our attention was Brian's kindness mission to suburban Chicago after a tornado damaged 230 homes. "I really thought about how the storm affected everybody, with no power, no water, no gas. And they wouldn't be able to make their meals. So I wanted to head out there and bring some hot food, free of charge, for anybody that wanted it and try to get their mind off of everything that was happening."
"I think it's a good way to warm peoples' hearts, spirits…and bellies. You get all three."
At the damage scene, Brian set up his pizza oven and went to work tossing dough. He was excited to see that people in the neighborhood went to a store to get cold drinks to share with others as they took part in the pizza blessing. In all, Brian baked 75 free pizzas that day! He has a personal cooking strategy – which sounds a lot like juggling – where he can get three pizzas going at the same time.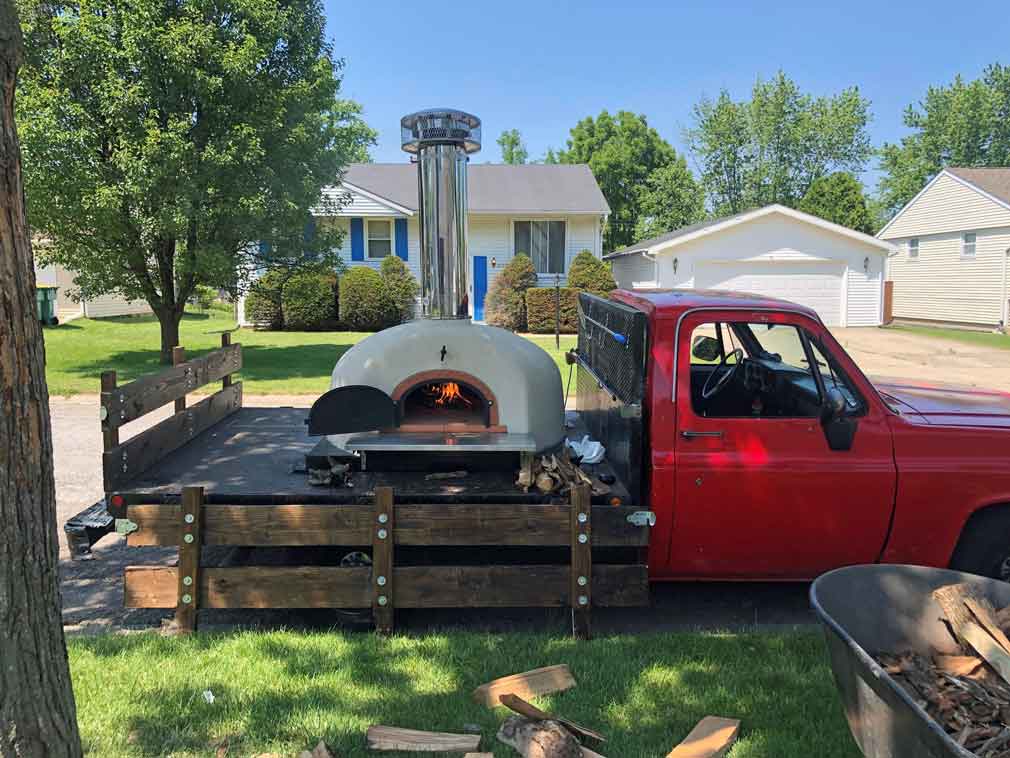 Brian pays for all the ingredients and gas for the truck out of his own pocket, and does accept donations. In time he would like to have the capacity to drive to various parts of the country where people are in need… and share pizza and encouragement.
You should know that the pizza outreach serves a significant purpose for Brian, too. As a veteran of the Afghan War, he wrestles with PTSD at times. But seeing the smiles and gratitude from the people he helps, has a way of keeping him outgoing - and the memories of combat from creeping back.
In our podcast below, learn why it's called the Elevated Pie Company – the special meaning for Brian about the word Elevated.